We want to make easy and convenient for our clients to contact us. Below is a listing of numbers and emails that will allow you to get in touch with easily. You can also chat with us when we are available on line, just click the button that says"chat" on the right side of our webpage.
Contact us in the United States: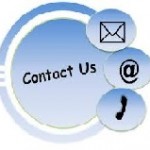 To contact us in the United States use the following; or email us at codygear@docylgearandassociates.com
Cody L. Gear & Associates Offices In Florida: 321-218-9209
7512-50 Dr. Phillips Boulevard Suite 941
Orlando, Florida 32819 Email:
For Latin America:
Costa Rica:
San Rafael de Escazu 600 metros al sur este Rolex casa esquinira color blanca a mano derecha frente de Villa Caracas,
San Jose Costa Rica
Telephone: USA 407-792-0474 (Toll Free) or in Costa Rica 0-11506-2-588-1009.
Ecuador Contact:
Orellana 877 y Pinzón Ed. La Viña, segundo Piso
Quito, Ecuador Phone:
USA 321-218-9209 or in Ecuador 593 2 2229054 593 2 3238288,