Need Costa Rica Attorneys?
Lawyers are vital in assisting you on any kind of transaction in Costa Rica.
Cody L. Gear and Associates provides bi-lingual attorneys to assist clients with various legal issues in Costa Rica. Our Costa Rica law Firm has Lawyers that are licensed and as such are able to provide our clients with legal services in Costa Rica. The attorneys we use are not only licensed Costa Rica attorneys they are notaries as well and have been practicing for many years. Under Costa Rica law a notary must be a licensed attorney. The lawyers of our law firm have a wide variety of expertise and areas of practice. Thus we can provide you legal services in virtually every area in the Americas.
The Private Investigator relationship with Lawyers:
Our due diligence investigative methodology is designed to check a broad range of available electronic and public record sources. Most lawyers we work with understand this approach and find the results we provide them are professional and trustworthy, During our investigation we are aware of and respect the attorney client privilege insuring the strictest confidentiality during and after our investigation. Lawyers know how they want to proceed on a legal matter and use the investigator to gather information to fulfill that objective. Our Private Investigation Firm is owned and operated by a juris doctor who passed the bar and chose not to be an attorney but rather devote his career to the forensic side of the justice system
Professional and Trustworthy Costa Rica Law Firm:

One of our Chief Attorneys is Roberto Romero Mora and he provides our clients with the latest and most compelling legal advice available. Mr. Romero is bi-lingual and provides our clients with the information they need both in English and Spanish. Initial conferences can be done via teleconference. He is the owner and founder of Consultores Iberoamericanos en Derecho (CID), which is a multi-purpose Costa Rica Law Firm. Call 321-218-9209 if you have a legal questions and we will arrange such a conference for you with Mr, Romero,
However, our greatest value goes beyond our expertise in retrieving publicly available information. Outside the United States and a limited portion of Europe, publicly available information is scarce and often untrustworthy, sometimes non-existent. In international due diligence investigations, information must largely be obtained through human intelligence resources.
For more than a decade, we have developed and nurtured relationships in business, government, law enforcement, academia, journalism and other quarters that give us valuable insight to important information. Our information is ethically and legally sourced and complies with international laws. With offices in virtually every Central and South American country, as well as our main headquarters in Florida, we have the presence needed to investigate multinational business transactions, including those in emerging markets. We take a consultative approach to investigative due diligence, tailoring our research to the client's specific and unique circumstances. All due diligence investigations are executed with complete discretion and confidentiality.
Our finance lawyers are consistently ranked among the leading lawyers in their field of practice by well-recognized publications. Our finance professionals are located nationally and internationally, including San Jose Costa Rica, Panama City Panama, Bogotá Colombia, Quito Ecuador, Lima Peru, Mexico City Mexico, Buenos Aires Argentina, and Orlando Florida. Our collaborative, interdisciplinary approach to client service allows us to leverage our firm resources to address the particular needs of each client on an industry-specific or transaction-specific basis. We regularly provide advice in connection with the structuring, negotiation and completion of transactions for clients in complicated negotiations and/or diverse industries such as the following: Agriculture Aviation Consumer Products Due Diligence Energy and Power Financial Services Family Health Care Immigration Manufacturing and Distribution Media, Broadcasting and Entertainment Oil and Gas Real Estate Retail Telecommunications Transportation Services Additionally, we have satellite office in every Latin American Country and can provide legal assistance in any of the Americas. All of these offices are staffed with licensed attorneys for the country in which they practice. All offices are staffed with English speaking personnel.
Areas of Practice: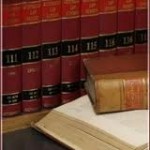 Litigation Practices Admiralty Antitrust and Competition Appellate Arbitration and ADR Art Law Bankruptcy and Insolvency Biosciences Litigation Class and Group Actions Construction Corporate Governance E-Discovery and Information Management Energy Litigation ERISA Litigation False Advertising Government Contracts Health Litigation Information Technology, E-commerce and Telecommunications Insurance and Reinsurance International Litigation Investigations Latin America Mass Torts and Catastrophic Litigation Patent Litigation Pharmaceutical and Medical Devices Probate and Fiduciary Litigation Product Liability Qui Tam/False Claims Act Representation of Accounting Professionals Securities Litigation Subprime and Credit Crisis Tax Controversies Toxic Torts White Collar Crime Technology Practices E-Discovery Information Technology, E-commerce and Telecommunications Records and Information Management Telecommunications Real Estate Practices Energy Environmental Public Finance Real Estate Subprime and Credit Crisis Structured and Project Finance Toxic Tort Western Lands and Energy Business Practices Bankruptcy Capital Markets/Finance Commercial Contracts Corporate Corporate Governance Environmental Mergers and Acquisitions Private Equity/Venture Capital Public Finance Securities Tax Labor and Employment Practices Employee Benefits ERISA ERISA Litigation Immigration Labor and Employment Law Representation of Accounting Professionals Trade Secrets Transportation Practices Admiralty Alternative Energy Aviation Environmental Economic and Regulatory Equipment Finance Global Infrastructure Investigations Legislative and Public Policy Public Sector Litigation Tax U.S. Private Public Partnerships Western Lands and Energy Private Clients Practices Decedent's Estates and Special Probate Proceedings Estate Planning Probate and Fiduciary Litigation Tax Trusts, Estates and Beneficiaries Family Practices Family Law Child Support Issues Divorce Intellectual Property Practices Intellectual Property Patents Trademarks Copyrights Trade Secrets IP Transactions International Practices Arbitration and ADR Antitrust and Competition China Corporate Corporate Governance Environmental Financial/Capital Markets Global Infrastructure Immigration Information Technology, E-commerce and Telecommunications International International Litigation International Trade Joint Ventures Latin America Litigation Mergers and Acquisitions Outsourcing Private Equity and Investment Funds Records and Information Management Subprime and Credit Crisis Structured and Project Finance Tax Venture Capital Health Care Practices Health Care Health Litigation Mass Tort Pharmaceutical and Medical Devices Energy Practices Antitrust and Competition Alternative Energy Climate Change Construction Energy Energy Litigation Environmental Global Infrastructure Mass Tort Public Finance Real Estate Litigation Structured and Project Finance.
Professional and Trustworthy Attorneys:
When looking for attorneys it is always a good idea to talk to two or three lawyers before retaining one to assist you. The relationship between you and your attorneys is one which must exude confidence and trust from the get go. This is especially true in Costa Rica where there is a vast difference in the law and other obstacles such as the language barrier (all legal document in Costa Rica are in Spanish). For more information and recommendations for attorneys, call 321-218-9209.